Smart, safe and beautiful: The wallbox for your e-car
The new autoaid wallboxes charge your electric car quickly with up to 11 kW and are particularly safe thanks to the integrated leakage current sensor. The optional app allows you to conveniently control the charging amount and charging power via your smartphone. And the modern, elegant design makes our our wallboxes a real eye-catcher for your home or company parking lot.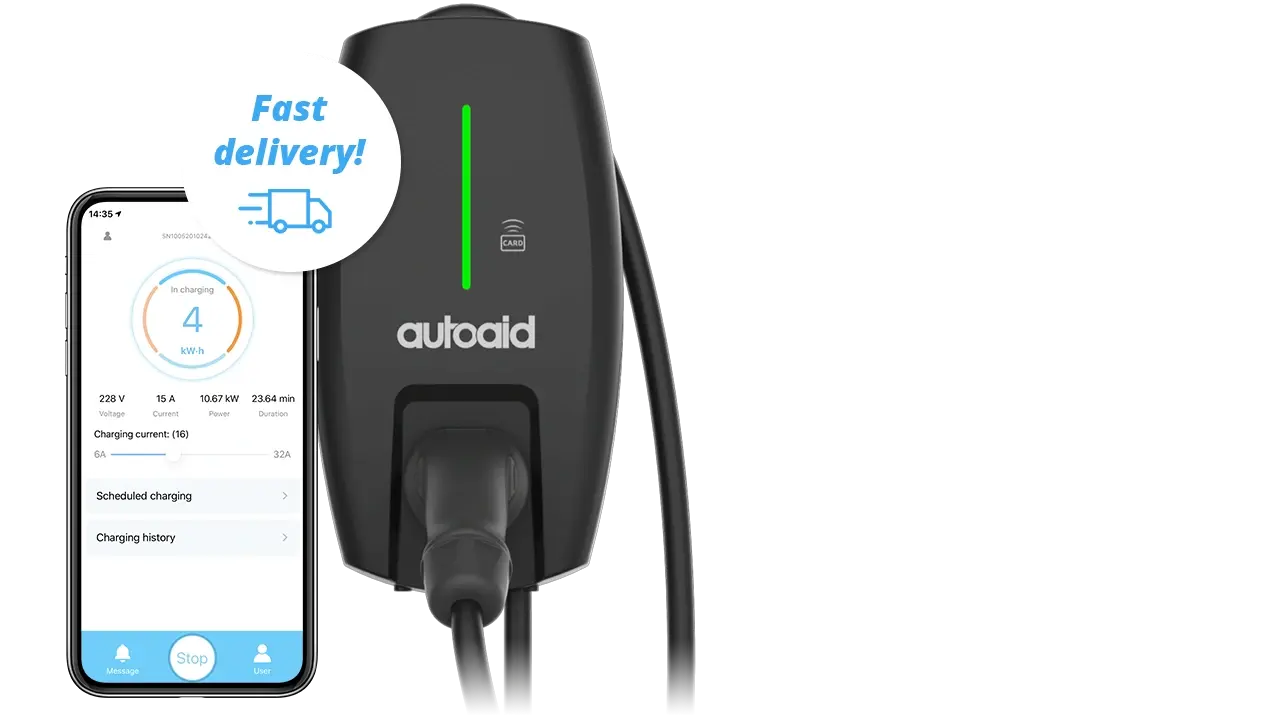 Fast, safe charging with up to 11 kW
For all vehicles with a type 2 connector
Incl. charging cable 4 m, optionally 7 m
Compact design & easy handling
Charge up to 5x faster
With our wall boxes, you can charge your electric car up to 5 times faster than with a normal household socket. Within a few hours you will have the maximum range of your car again. This way, you benefit from a comfortable and smooth everyday life with your e-vehicle without restrictions.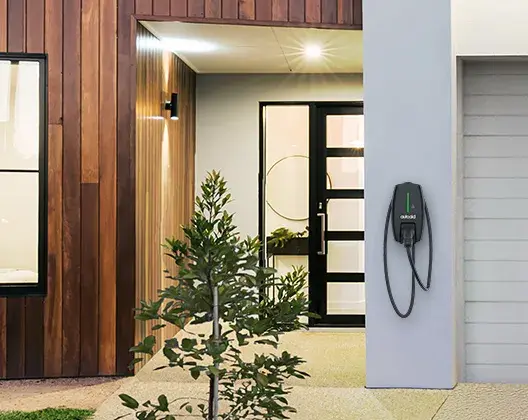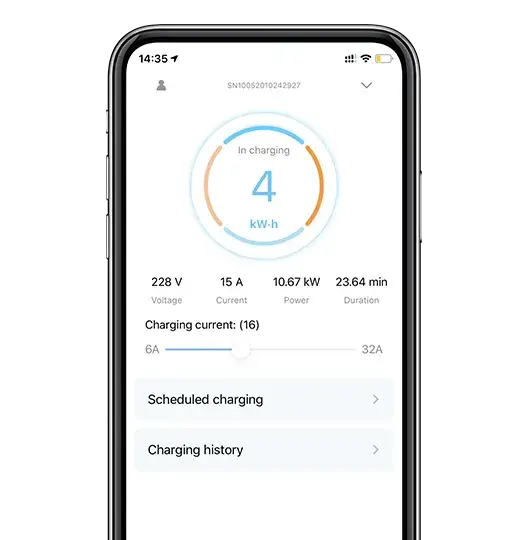 Intelligent and future-proof
The autoaid Intelligent Wallbox 11 kW can be operated easily and conveniently via a smartphone app (iOS and Android) and enables you to control the charging power and the charging time. For example, you can ensure that your car only charges at night in order to benefit from lower electricity prices. Regulating the amount of charging allows you to charge the battery particularly gently. In addition, the Intelligent Wallbox is equipped with an RS485 interface and WiFi, which enables simple software updates and ensures being future-proof.
Safety with built-in leakage current sensor
autoaid wallboxes offer you the highest level of security. All of our charging stations have an integrated DC leakage current sensor. Further safety features of our wallboxes are overcurrent protection, earth fault protection, over and under voltage protection, over and under frequency protection as well as over and under temperature protection.
Easy handling and installation
All of our wall boxes are plug & play. Simply insert the plug of the integrated charging cable into the charging socket of your car and the charging process starts automatically. As soon as the car is being charged, a green LED informs you about the operating status. For installation you only need the inexpensive type A FI switch for the external fuse protection, we recommend 30 mA. You can coordinate additional individual pre-fuses with your electrician.
Small, elegant and very robust
Our wallbox series features one of the smallest designs on the market and is an eye-catcher in your driveway with its modern, elegant design. The wallbox is suitable for both indoor and outdoor installation. The standard 4 meter cable can easily be wrapped around the housing and the plug can be stored in the integrated holder.
Get grant from KfW now
Our Intelligent Wallbox 11 kW is on the list of eligible wallboxes of the KfW for companies (grant 441) and for residential buildings (grant 440). This allows you to apply for the attractive subsidy for the purchase and installation. Here you can find more details about the KfW program 441 and the KfW program 440.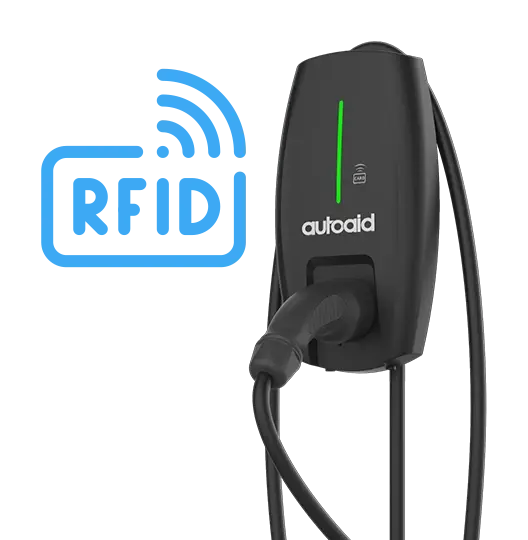 Wallbox
Plug & Play with 11 kW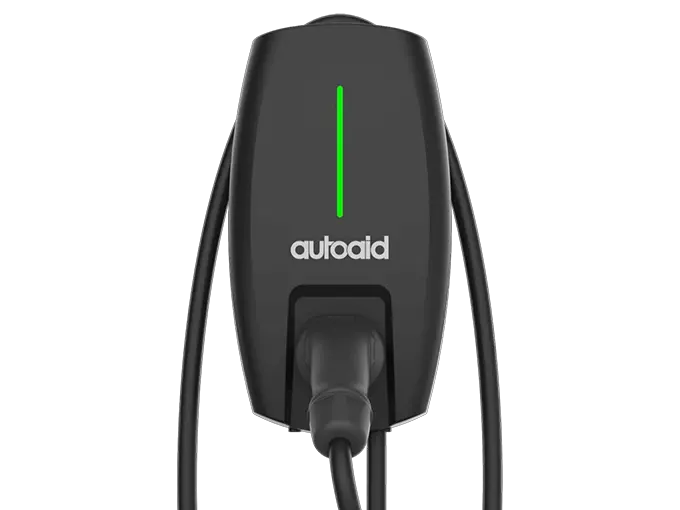 11 kW charging power
DC leakage current protection
Type 2 charging cable integrated (4 meters, optionally 7 meters)
AUTUMN SALE!
(until 10/15/2023)
Intelligent Wallbox
Intelligent with 11 kW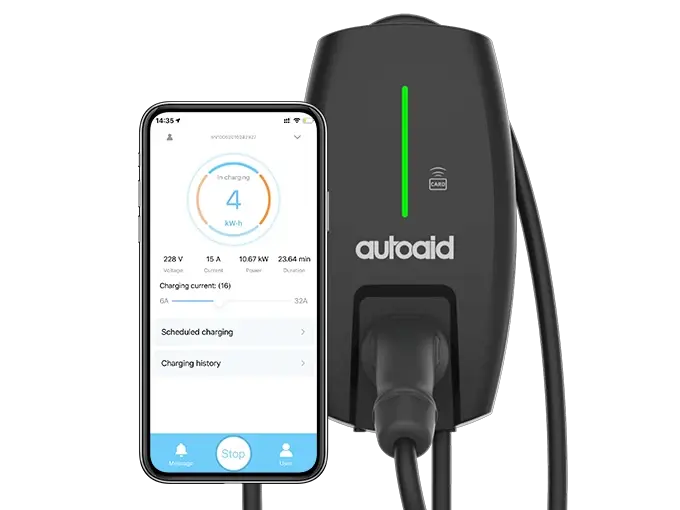 11 kW charging power
DC leakage current protection
Type 2 charging cable integrated (4 meters, optionally 7 meters)
Usage control via RFID chip
W-LAN connection
Control via app
KfW grant:
Grant 441 for businesses
Grant 440 for residential buildings
AUTUMN SALE!
(until 10/15/2023)
Excellent customer support
Shipping within 10 work days
Personal hotline support
Reliable shipping with DHL
autoaid is a member of the German E-Mobility Association