Exclusive connected car data for your business
For the first time, the autoaid Connected Car System gives your company access to manufacturer-specific vehicle data, such as fuel and mileage, for more than 32 brands. The new super-compact OBD2 dongle combines the strengths of an in-depth diagnostic device with a high-performance GPS tracker. Develop now your innovative telematics solution with autoaid.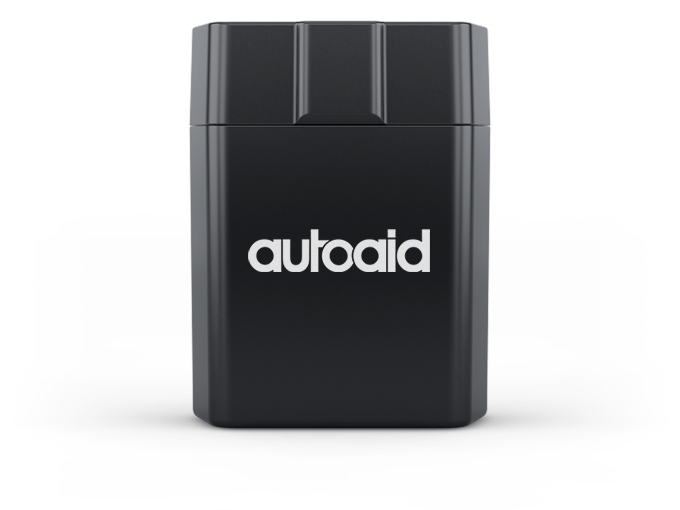 Request demo now
Volume prices for B2B customers on request
incl. SIM card & Data plan 2 MB/month
Data access via API and Web App
Fast delivery in 3 business days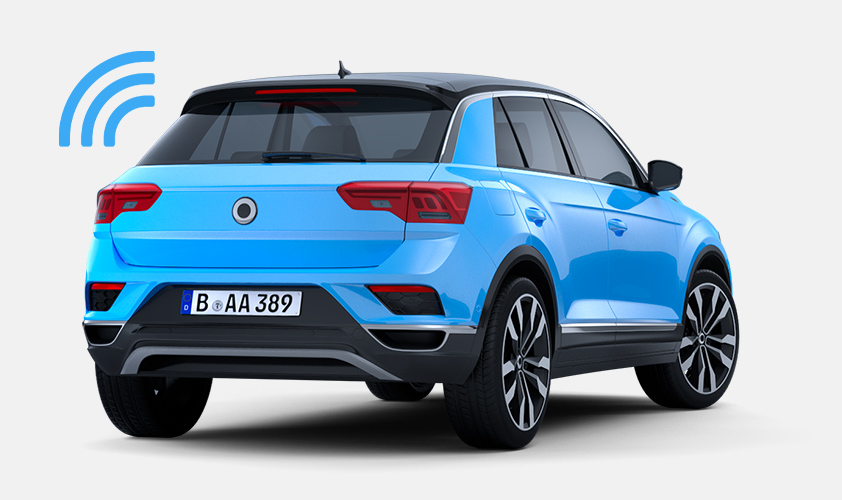 One system, two steps ahead
Benefit from access to vehicle data far beyond the OBD2 standard. With fuel and mileage, DTCs or service intervals, you now get exactly the connected car data that will make the difference for your products and services. At the same time, you utilize the reliable GPS tracking as well as numerous other software and hardware features – all in a unified solution that sets new standards.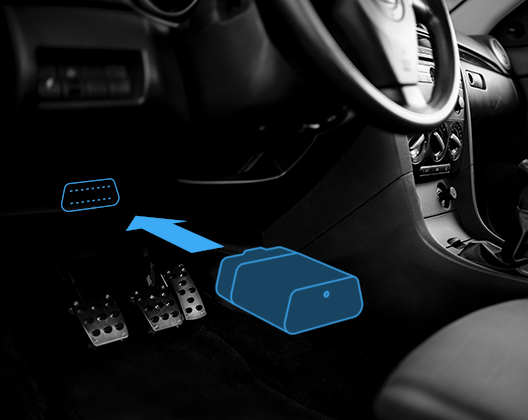 Plug-and-Play
The new autoaid dongle turns nearly every car into a connected car in seconds. Everything works as plug-and-play, with no mechanical intervention into the vehicle. Simply plug the dongle into the OBD2 port and the VIN will be automatically detected, all control units scanned, and the desired vehicle data read out.
More data,
real added value
Fuel level, mileage, service intervals and error codes are just the beginning. The autoaid dongle reads OEM-specific data directly from the ECUs and sensors. That way, you get real vehicle data and never merely imprecise extrapolated values.
32+ brands,
2500+ models
With autoaid, you can use a unified solution for 2,500 models of 32+ car makes, which helps to avoid fragmentation of your fleet or customer vehicles. New cars and features are added daily. Here you will find the current vehicle coverage list.
Best in class
GPS tracking
The GPS tracking behaves reliably even under the most severe conditions in urban street canyons or in bad weather. A new optimized antenna guarantees a low time-to-fix (TTF) and a stable GNSS reception for a thorough, tax-compliant logbook.
Based on
experience
autoaid has more than 10 years experience as a pioneer of online automotive diagnostics. This know-how and the huge diagnostic database were put into the new Connected Car System. This way, the comprehensive data access that you have always searched for is finally made possible.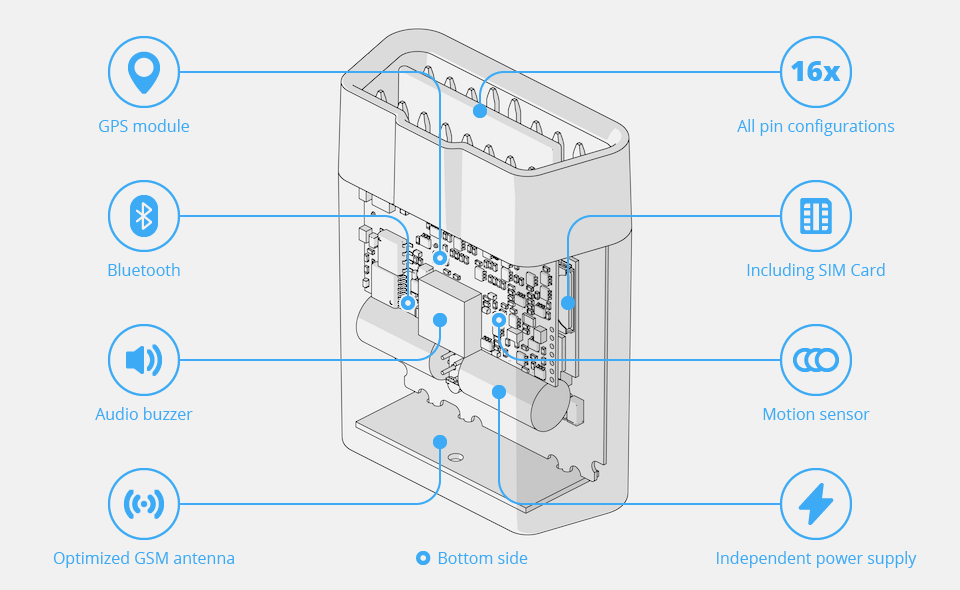 3-axis
motion sensor
The high-quality motion sensor guarantees a precise recording of the driving behavior and a reliable crash detection. The patented False Alarm Filter enables an efficient Automatic Crash Notification System (ACN) with no false alarms.
Independent
power supply
Super capacitors supply the dongle with electricity for a sufficient amount of time and thus create independence from the power supply of the vehicle. For example, the unauthorized removal of the dongle from the car can be transmitted to prevent fraud.
Integrated
Bluetooth
Keep your use cases flexible for the future. The Bluetooth module enables direct communication between the autoaid dongle and mobile devices. Make additional features available for your services.
Uncompromising
security
Security against hostile attacks is the foundation of a connected car solution. autoaid creates trust through the highest standards. For example, we rely on AES 256 end-to-end encryption for data transmission and effectively prevent unauthorized interventions with the vehicle.
"The next big thing" is coming from your company
Develop your own innovative connected car apps and services with the autoaid Connected Car System. From fleet management and predictive maintenance to smart mobility, autoaid offers you all the options you need.
OBD2 dongle, cloud & API:
This is how the system works
The autoaid dongle sends all data via the mobile network to the cloud. There, the formats are being automatically standardized and you can efficiently integrate the data into your own applications and systems using an API. In addition, the dongle can also communicate directly with other devices via Bluetooth.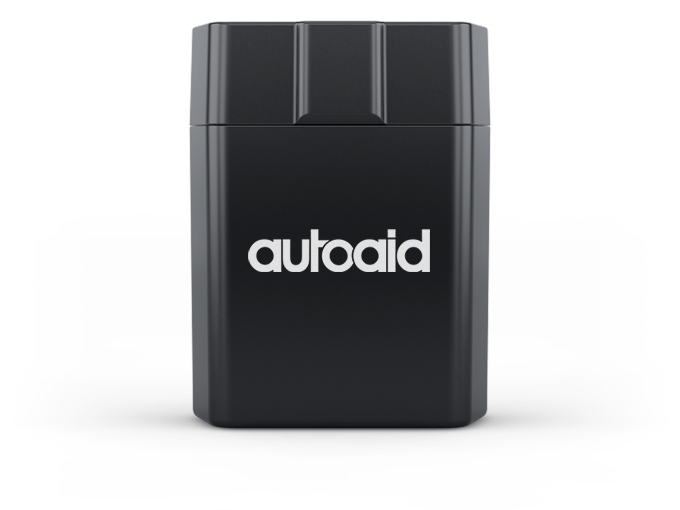 Everything you need,
no more and no less
autoaid offers flexible subscription models tailored to your individual use case. Subscribe only to the data packages you really need and set individual transmission intervals – all the way to real-time data. Develop your telematics solutions with the groundbreaking autoaid Connected Car System and the highly versatile OBD2 dongle.
Request demo now
Volume prices for B2B customers on request
incl. SIM card & Data plan 2 MB/month
Data access via API and Web App
Fast delivery in 3 business days